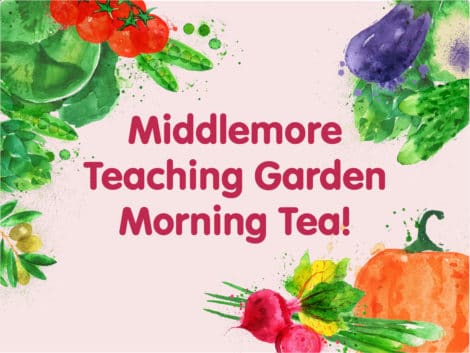 To celebrate Spring, (and that we have had two great new Mentors since July)
Middlemore Teaching Garden is hosting a shared Morning Tea on Saturday 3rd October.
Please bring finger food to share and we will provide hot and cold drinks.
Come and check out the gardens, it's a great opportunity ask some questions and develop your knowledge of urban farming
If you have any questions please speak to our wonderful Mentors, Denise or Meredith.
Denise can be contacted on 021 1099893.